Remembering a Groundbreaking Woman Who Served in WW2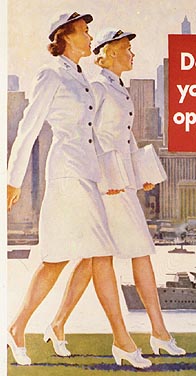 Shirley Westlie left home to join the Navy in World WW2. Born in Cromwell, Minnesota in 1924. Shirley stepped up in a big way when her country needed her. When the military was in desperate need of help, Shirley did her part by signing up for WAVES (Women Accepted for Volunteer Emergency Service.)
Not only was she a WAVE, but Westlie also became a NAT (Naval Air Transport.) She spoke in later years of how rewarding the experience was serving on C-47 transport planes bringing troops home.
Even after her military career, Shirley continued to live a life of service. She acted as a goodwill ambassador for Honor Flight and always brightened the lives of others she interacted with. Sadly, Shirley passed away recently. She was honored for her life and her service during a special ceremony at Fort Snelling. Read the Full story about this WW2 hero here
Great Americans like Shirley Westlie are why we call them the "the greatest generation." It is so important to give back to those Americans who gave so much. That is why we support the bill we call The Greatest Generation Benefits Act. This bill would change everything for many older Americans. Please sign our petition here. For all the latest updates, make sure you are following us on Twitter and Facebook.