Why We Must Remember the Tuskegee Airmen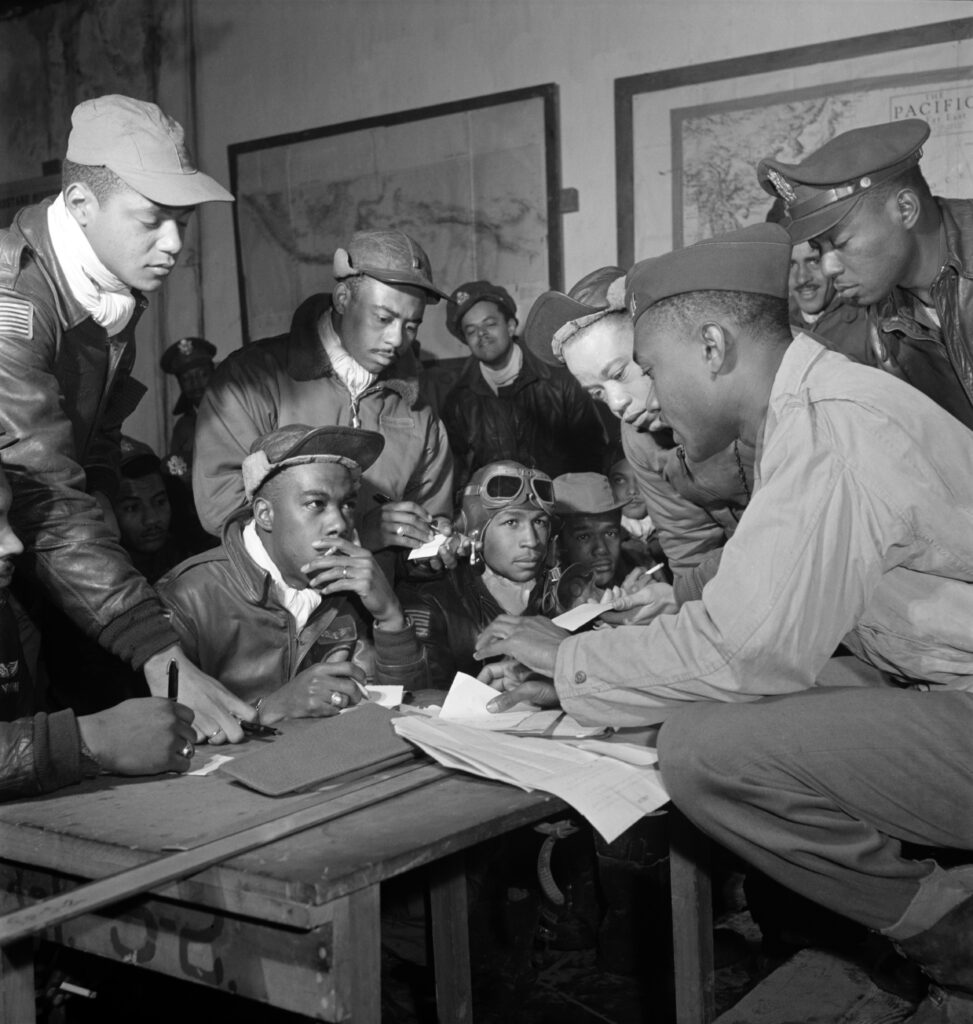 At the start of Black History Month, we want to take a moment to acknowledge the importance of The Tuskegee Airmen. Before World War 2, hearing of black military pilots would be unexpected, to say the least. These groundbreaking pilots not only changed this but were instrumental in changing the outcome of the war. Allowing African-Americans to train as fighter pilots was met with mixed opinions at the time. It was a civil rights win, but no less controversial in 1940s society. This important moment in history proved significant in turning the tides of war
The Tuskegee Airmen flew a variety of missions ensuring that the Alied forces were on the winning side. The most celebrated pilots to come out of the Tuskegee program were the 332nd Fighter Group. They were known for the P-51 Mustang fighters they flew, which were more commonly referred to as "Red Tails" because of their unique markings. Since the battle for the air was crucial, the efforts of the Red Tail Pilots were essential to Allied victory. Many of their early missions involved escorting and protecting bombers from enemy fighters.
By protecting these bombers, fewer Allied planes were shot down, and more missions were successful. By the time the war ended, Tuskegee Airmen had run more than 200 escort missions as well as over 15,000 individual sorties. Furthermore, these brave pilots shot down 36 German planes and destroyed another 237 on the ground. They also took out nearly 1,000 rail cars and transport vehicles as well as a German destroyer. Clearly, the Tuskegee Airmen are American heroes. Learn more about their story here.
If it had not been for the service of these great men, more American lives would have been lost and the war could have turned out quite differently. We honor all members of the greatest generation and the sacrifices they made. For more like this, check out our latest updates, and be sure to follow us on Facebook and Twitter.