Looking Back at the Tragedy of America's 12-Year-Old WW II Hero (Part 2)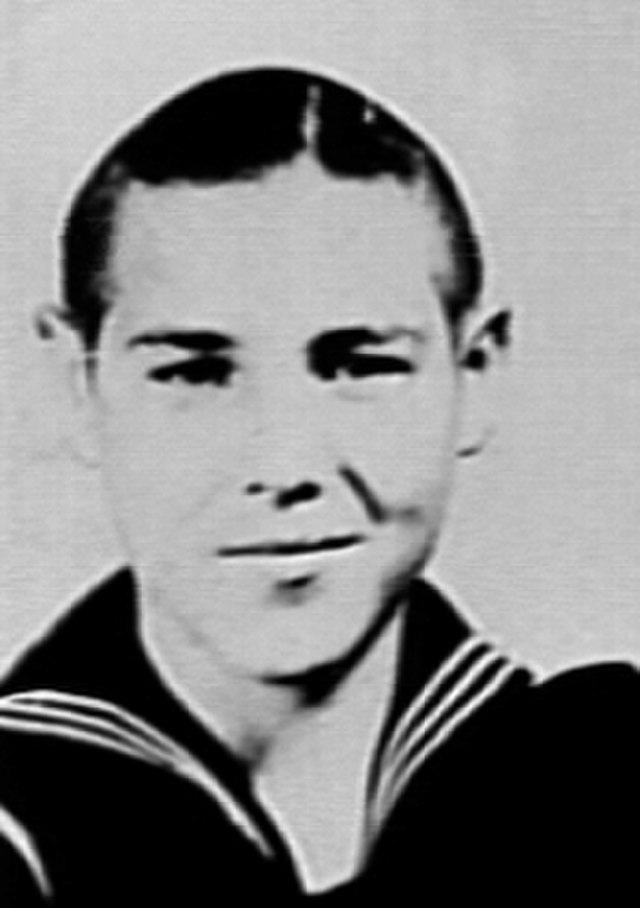 Recently we told you about how Calvin Graham became the youngest person to serve in World War II. (In case you missed it, you can check out Part 1 here.) Graham was only 12 years old when he enlisted with the United States Navy. His actions in battle made him a true hero before he was even a teenager.
His story is an impressive one, but it is also tragic in many ways. To begin with, Calvin was one of seven children in a poor Texas family who suffered from an abusive stepfather. In fact, according to Veteran's Breakfast club, part of why Graham decided to enlist was because Hitler reminded him of his own stepfather.
While joining the Navy was, in part, a way to escape an unhappy childhood, he ended up being a hero. He earned medals including a Purple Heart. Unfortunately, these honors were stripped from him when his mother found out where he was.
After she brought his age to the attention of the military, no forged documents or other trickery could save him from a dishonorable discharge. Even though he displayed bravery and heroics beyond most adults, he was thrown out of the military with a record of dishonor and even spent three months in the brig.
He was stripped of his medals and lost the disability benefits he had earned fighting for freedom against the Nazis. This disabled and discarded veteran continued to live life fast, being married at 14, becoming a father at 15, and getting divorced at 17.
He still was not done serving and joined the Marines in 1948. Unfortunately, tragedy continued to follow him and he broke his back a short time later in a freak accident.
Years later, this one-time hero still had to fight for recognition and proper treatment. In 1977, President Jimmy Carter approved his conversion to honorable discharge and the restoration of all of his medals except the Purple Heart.
In 1992, Calvin Graham died from heart failure, and two years later, the military finally reinstated his Purple Heart.
---
Calvin Graham's life was tragic, but it also highlights a bigger problem with how we treat those who sacrificed in the fight for freedom. Calvin should not have died without the Purple Heart he earned. At the same time, our other heroes of the greatest generation should not be forgotten. That is why we urge Congress to pass a bill we call The greatest Generation Benefits Act. Learn more about our efforts here.