He Joined The Navy at 12-Years-Old and Earned a Purple Heart in WW2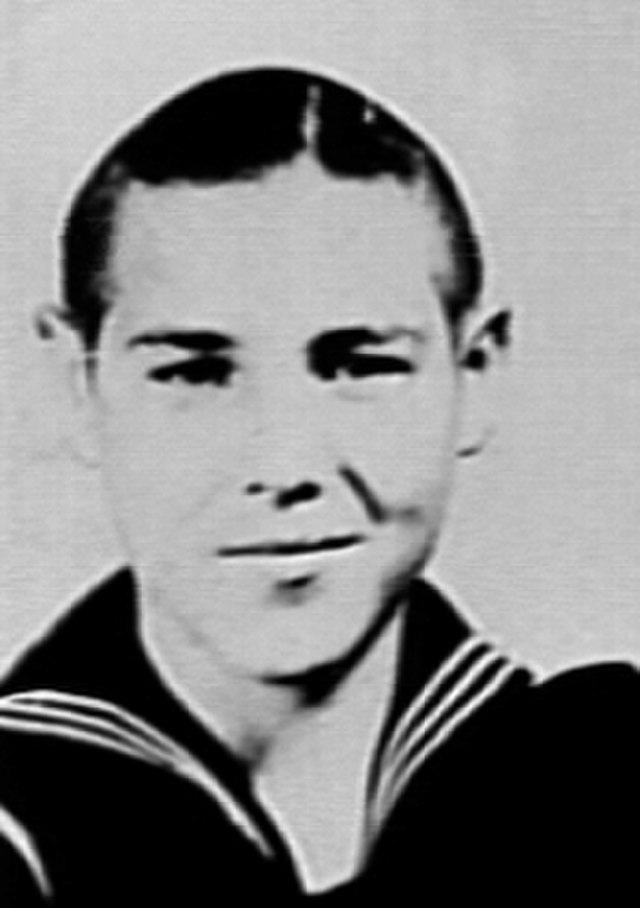 Calvin Graham's story is honestly hard to believe. A 12-year-old joining the military and fighting Nazis during World War Two sounds like something of fiction. It is, however, true. Graham was 11 years old in 1942 when he and his brother were sent to a Texas boarding home to escape an abusive home life. Apparently, the boarding home was not much to his liking either because, at age 12, he hatched another escape plan.
This plan was much more complicated and involved fooling the U.S military into believing that he was old enough to enlist. His strategy began with shaving and giving himself some razor burn (for that authentic teenager look) and practicing a deep voice. That wasn't quite enough to get him past the enlistment office. Forging his mother's signature, however, convinced the Navy that he was 17.
The scheme almost fell apart when a dentist questioned why the "17-year-old" still had some baby teeth, but Calvin still managed to get past the medical evaluation and find himself serving as a gunner in the Pacific aboard the USS South Dakota. During his time in service, he was injured by shrapnel but continued to help his fellow sailors.
Calvin Graham's story is certainly a fascinating one. It is also a long one. Check out Part 2 of this story where we look at the medals he earned before turning 13, the trouble he got in with the military, and how his heroics as a youth were finally recognized decades later. To see all the latest posts from The Greatest Generation, follow us on Facebook and Twitter.
---
We are dedicated to giving back to those who gave the most. That is why we are working to get Congress to pass The Greatest Generation Benefits Act. Learn more about our efforts here.