The Vietnam Christmas Bombings 50 Years Later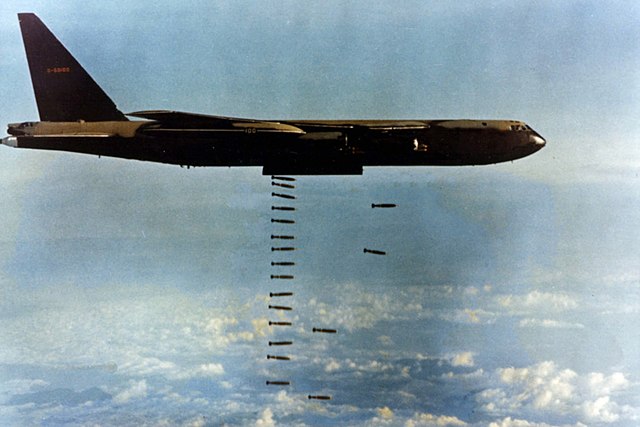 Operation Linebacker II, commonly known as the Christmas bombings, involved more than 200 American B-52 bombers dropping over 20,000 tons of bombs on North Vietnam over a period of 12 days in December 1972.
This operation was one of the most significant and bloodiest moments in the war. The purpose of the mission was to shake North Vietnam to its core in a fast and brutal display of force.
The idea was similar in tone to the bombings of Hiroshima and Nagasaki at the end of World War II and is often compared to the Hamburg raids. Unfortunately, as we look back, the Christmas bombings were not as successful as the U.S had hoped.
An estimated 1,600 Vietnamese were killed in the attack. At the same time, fifteen B-52s — the pride of America's air fleet — were shot down, six in one day alone, and 33 airmen lost.
With heavy losses on both sides, one Airman recalls: "You'd see the trailer next to yours with doors open on both ends and airmen loading (the occupant's) personal belongings into a trunk to be shipped back to their families, so you knew that crew didn't make it,"
Accounts of the horrors of this period in the war are hard to hear. However, they are important and must not be forgotten. Read more about this and hear from those who were there here.
---
We wholeheartedly support those who gave so much in service during America's most challenging times. That is why we support a bill we call The Greatest Generation Benefits Act. Learn more and sign our petition here.