Honoring The Six Triple Eight — The Black Female WWII Unit Still Waiting for Recognition of Their Service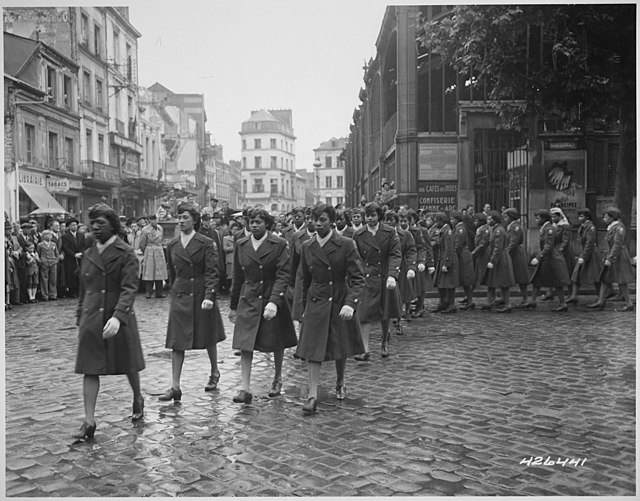 Many Second World War heroes served on and off the battlefield to protect freedom. Unfortunately, some unsung heroes do not get the recognition they deserve. For others, like one black female WW II unit, that recognition takes time. The unit is known as "the Six Triple Eight." To be more technical, they were the 6888th Central Postal Directory Battalion.
This group earned a special place in the history books being the only all-female, Black unit to serve in Europe during World War II. While, on the surface, they were addressing an issue with mail backlog, their presence meant much more. Morale was low as millions of pieces of mail were undelivered to service members and volunteers. Of course, processing this mail was important, but even more so was what The Six Triple Eight represented.
It was a time when women were starting to serve more and when Blacks were pushing for more opportunities. The 6888th was an inspiration to many Americans and opened doors for other African-American women. Sadly, the 855 members did not receive much recognition upon returning home, and only seven are alive today. A bill passed the U.S. Senate in April 2021 to finally award the Congressional Gold Medal to the battalion. As of this writing, the bill is still awaiting a congressional floor vote. Read more about the bill's status here.
It would be great to see The Six Triple Eight get the recognition they deserve. Hopefully, Congress takes action soon. We believe that it's so important to give back to all the Americans who gave so much during WWII and Korea. That is why we encourage Congress to pass another important bill — one we call The Greatest Generation Benefits Act. This legislation would greatly improve the lives of so many older Americans. Learn more and sign our petition here.
For more stories like this, don't forget to follow The Greatest Generation on Facebook and Twitter.