World War II Officially Ended 75 Years Ago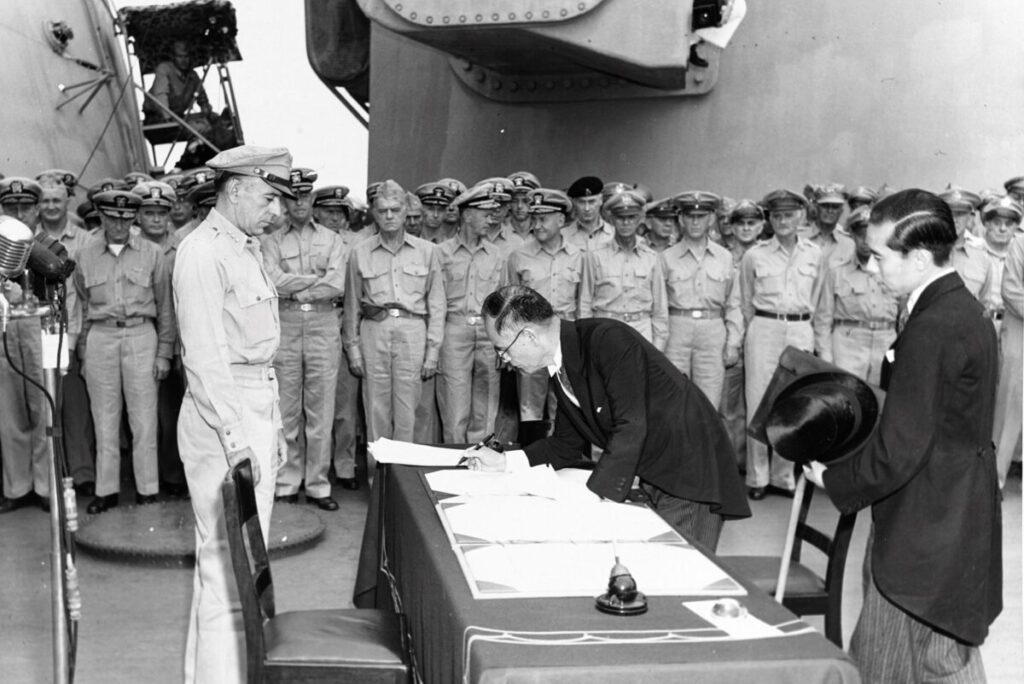 On September 2, 1945, Japan officially surrendered to the United States, ending World War II. That was 75 years ago.
Mari Yamaguchi at APNews.com has written a great overview of Victory over Japan Day – V-J Day.
Yamaguchi writes that on September 2, 1945, "aboard the USS Missouri, Japanese Foreign Minister Mamoru Shigemitsu and Gen. Yoshijiro Umezu signed the Instrument of Surrender." With this document, Japan was forced to "cease all military actions, liberate prisoners of war and others in captivity."
The surrender preceded "a seven-year U.S. occupation" of Japan. After the occupation, Japan was allowed to "return to the international community" and "has since become a major U.S. ally."
We at the Greatest Generation thank all those who served in World War II and sacrificed so much.