Hero Spotlight: This Boston Red Sox Legend was also a War Hero
Today in our Hero Spotlight series, we take a look at a real American hero like no other. This man's service during World War II and Korea was truly incredible. What makes his story even more impressive is that in addition to being a war hero, he was a Major League Baseball legend. Do you know who we're talking about? If you are a Boston Red Sox fan, there's no way you haven't heard his name.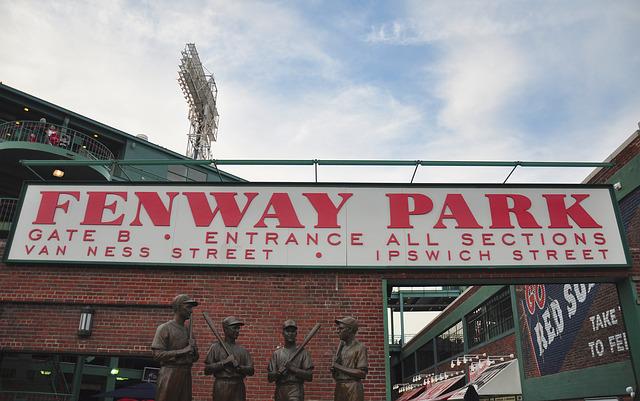 From Triple Crown Winner to World War II Veteran
in 1942, after earning the Major League Baseball Triple Crown, this American hero left the limelight behind to join the United States Navy Reserve during World War II. He went on active duty in 1943. By 1944, was a second lieutenant in the United States Marine Corps as a Naval Aviator. His military skills were undeniable but even world war could not keep him off the baseball field.
A Return to Sports Greatness Followed by a Return to the Battlefield
This legendary player returned to baseball in 1946 and didn't miss a beat, earning the American League MVP award. He went on to win the Triple Crown again in 1947 and earned another MVP award in 1949. His athletic record was amazing, but it wasn't long before he was called off the field to serve his country once again. in 1952, he entered the Korean War where he flew 39 missions with the Third Marine Air Wing, 223rd Squadron.
Who was this American hero and baseball legend?
You May Know This Hero as "Teddy Ballgame"
That's right, Ted "Teddy Ballgame" Williams was one of the greatest baseball players of all time, a Boston Red Sox icon, and an American war hero. During his service, he won the Presidential Medal of Freedom, three Air Medals for Aerial Flight Operations, and the World War II Victory Medal, among many other commendations. Read more about his impressive service and unique story here.
Did you know this about Ted Williams? Want to see more stories like this? You'll want to check out the other features in our Hero Spotlight collection. We will be adding new spotlight stories monthly. Want to see when we share a new post, be sure to follow The Greatest Generation on Facebook and Twitter.